articles
Do Transcarpathia "Right Sector" or who is Roman Stand
Mukachevo - the hottest news in recent days. The shooting, the victim , the right sector picketing AP department sent the National Guard under the West rather than to go to the East, the President of the War Cabinet collects NSDC ...
Hot Topic, but to understand the essence of the case is extremely difficult. Who shot who and why?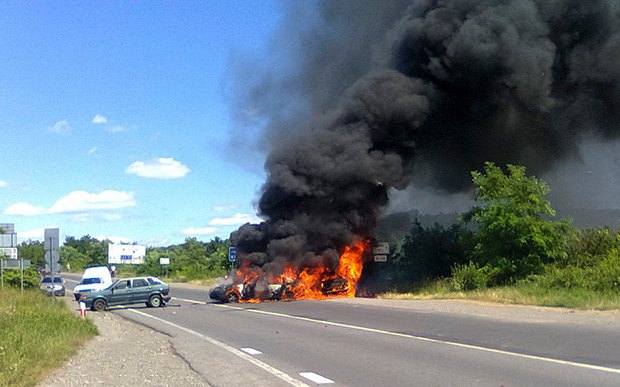 Photo: EPA / UPG
And what is interesting: the first version, explaining the reasons, details, details emerged surprisingly quickly and in a surprisingly convincing! The commander of the 1st Reserve Battalion AQL "Right Sector" Roman Stand. "Mobile phone VС–deo recorded on the phone directly on mС–stsС– perehovuvannya groupies od psС–v system."
Translated by Google Translate API. Read original full text in Russian.